Prominent Structures-
Our upcoming horror game Reptile Zoo: The Sinister Mutation relies very heavily on its environment to provide the necessary creepy and disturbing feeling that we're going for. There are going to be a few distinctive "showpiece" areas within the game and these will feature some of the more prominent structures and props that you will find in this game world. These are what I've been working on recently.
With this post, I'm including a couple of work-in-progress shots of two of these kinds of structures. The first is the gazebo, which has been placed in the larger game environment. The second is the bridge, which is still in the modeling program. Neither of these objects have the correct lighting, and some of the details and texture mapping that you will see on them in the final game is missing. They still need a bit more work but I just wanted to share what I've done with them so far. For reference, I'm also including the piece of concept art that I did for the bridge area, to give you an idea of what it should look like in the final game.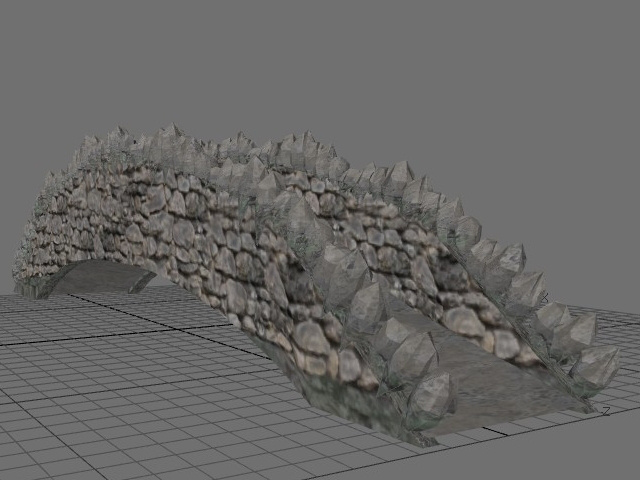 You can see that both objects feature a certain kind of stone work texture, which is something that you will see frequently in the environment of Reptile Zoo. I will actually be using multiple different types of stone textures and patterns for different parts of the game, but hopefully this will create a feeling of realistic continuity among the different objects and structures, so that it is clear that this is all the same facility. The inspiration for some of this stonework came from real places, which I will address in another blog.
The goal of the basic look of the structures is to create a creepy and unsettling atmosphere for the player to move around in, while at the same time allowing it to resemble what could easily be a real place, with these types of real objects. We want the game to feel scary, but at the same time we want it to also resemble the grounds of a real aging zoological facility. Ideally, the environments should be frightening but also eerily familiar, like a slightly skewed version of a real zoo that you might see in a dream (or nightmare). Feel free to give me any feedback and let me know how you think I'm doing on this.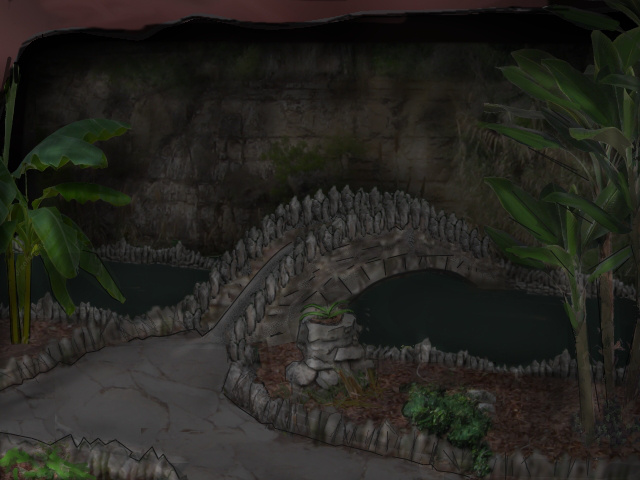 - False Prophet